okay,
i have actually already posted a pic of the centre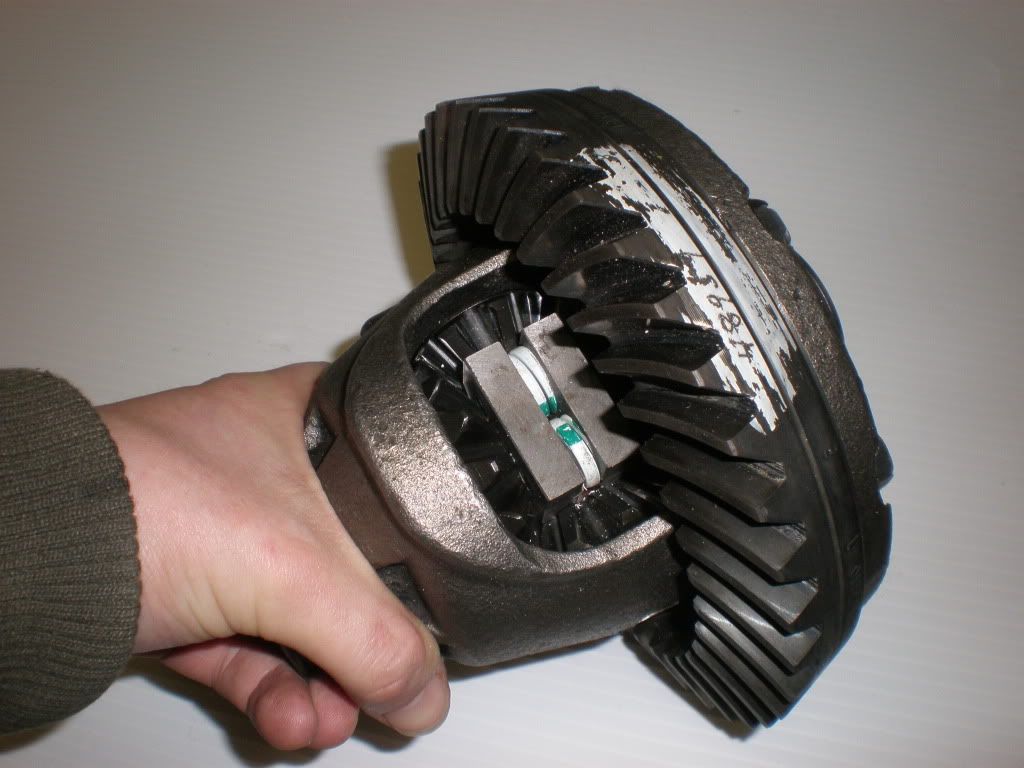 More pics:
http://s685.photobucket.com/albums/vv217/beevus1/
this is not a zzr or diesel diff
this is just the later model (te/tg) style diff
Someone has already sent over a ZZR diff from NSW which we have
modified, bit of a long story there, but all should now be okay. Once i have spoken to the owner and all is well i will ask him to give a review of the diff (good and bad).
It is this spring pack in the centre of the diff which provides a mechanism to prevent freewheeling by applying a lateral kinda friction type force to the spider gears. (yes some of my previous attempts to explain how this diff works were wrong) so...
This is not a true lsd where both wheels will freewheel and then lock. instead this is permenantly acting and simply prevents large amounts of freewheeling unless you have HUGE amounts of opposing force on each wheel. to get my axles to spin in opposite directions we needed to put about 2 meters of square tube in the studs, brace the other side and it was so hard to turn the axle i checked to see if the handbrake was on.
sorry, i got a little distracted there. Because all (when i say all, it is quite a task) we really need to do is add the spring pack to the diff centre and a spring pack of any size can be made as needed (we are mechanical fitters, this is our job) we can literally perform this conversion with any conventional diff.
For this reason this conversion is very popular with fiat owners.
As to this vid not being a big ask, you are asking me to go out and break the law and film it. if a video on dirt will be effective, i can do that in the carpark of my folks' house, although i do doubt it as there will probably not be enough traction to unlock the rear end. but i'll give it a shot when i'm next up there.
Cheers, hope this helps.
-Beevus