its in this thread (opels/isuzus) because the fackin thing isnt a gemini!!!
i bought it sight unseen off an auction site a couple of hours south of auckland. As i was in a hurry to drive dowen, pick it up, get back, drop off, take back trailer, take daughter to playdate i didnt get a chance to take a decent look at it till the late afternoon...it took about 30 seconds to realise it was a bloody chevette!!! sold to me as a gemini... i was a lil bit disapointed, but for $600 with a G180, 5 speed, piazza front vented discs, gem diff and gastank plus all the engine bay and interior trimmings painted in a niiice late model commie colour (called 'cinnabar', sounds more like a muesli bar name!!) plus mint vette wagon chrome bumpers and all sorts of spares the disapointment was short lived.
I am contemplating returning it to a chevette front as the nose convo is very incomplete, infact its bordering on a butcher hack job.
The other option is a tc/d front, but in this country guards are near on impossible to comeby...however i do have a nose cut i can use... ideas? opinions? it doesnt matter too much which way i end up going, eventually i will be getting more and more as my company (hopefully) grows!! yes thats right, i want a fleet of gemini/chevini wagons for my new onsite metal polishing business!! Hers some piccies... i don't mind people adding comments to my threads so go for gold!!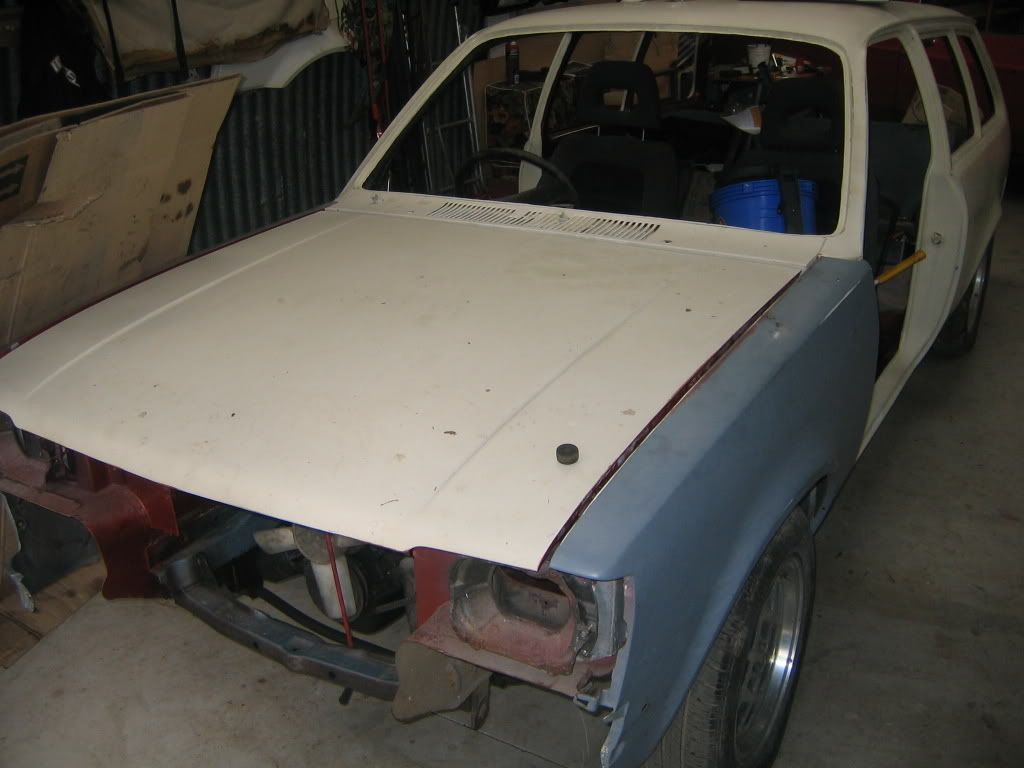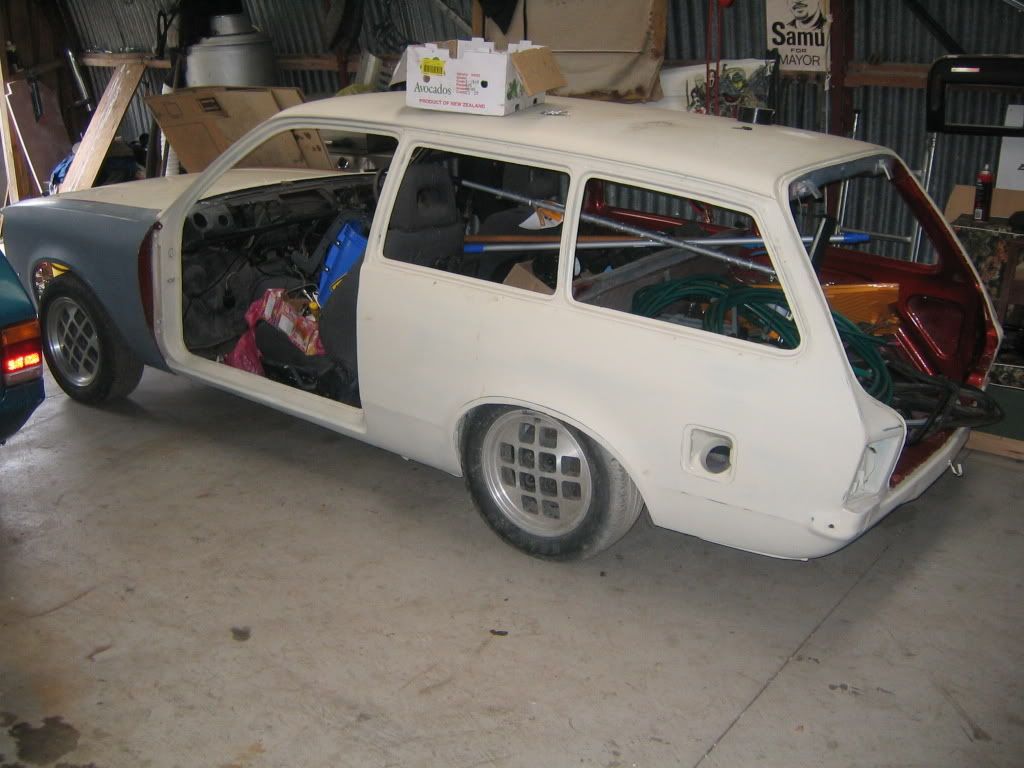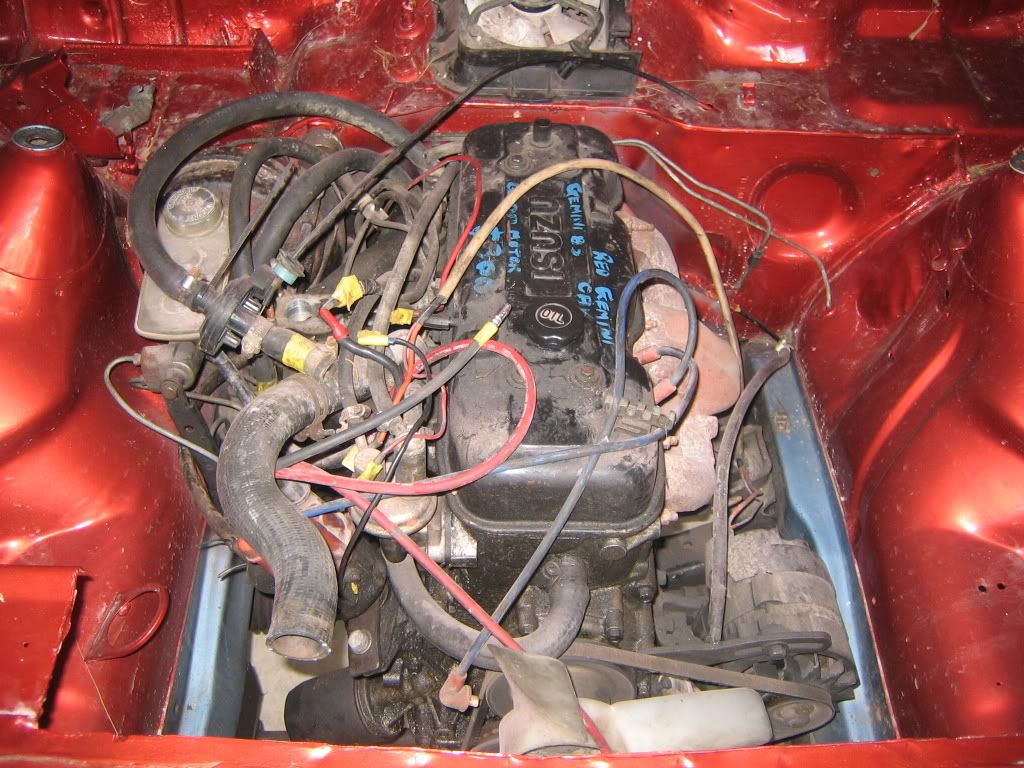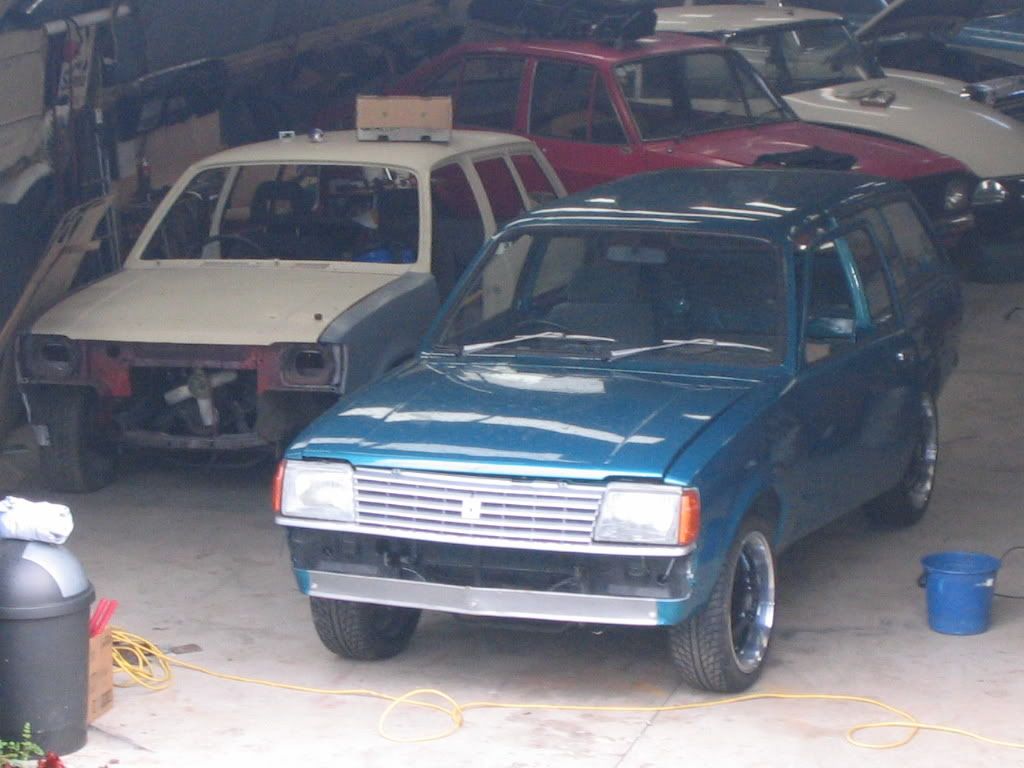 the 1st 2 of many (if all goes well!!)