hey guys thought i might post some pics of my green coupe as its nearing completion.
have had it since 1997, bought it as a lime green stocker, it is still the best coupe shell i've ever seen. has had a few brand new rare spares panels put on it to make it near perfect. had it on the road looking nearly identical in feb 2000, with a crazy NA G200Z, as that was the best legal combo at the time. also has a lot of other rare spares sourced parts, like every lense on the car is/was new, dash vents,etc etc. anyways the first paint prep job fk'd up, and i was left with a few rust spots coming out. thats when the new panels went on
as i took it off the road in late 2001. has been off the road ever since. grabbed a piazza turbo engine and gearbox as it became legal to have a turbo gemini.. then later found the 2.3 was legal so got a 4ZD1! and a GT3040R, MUA gearbox, R31 skyline LSD (yet to be fitted).. spent $5K on a sweet paintjob at D&P smash repairs on sunshine coast.
so anyways, i'm on the home stretch now, plugging away at it, as i'm hoping to have it ready for the toyo tyres mini jam at willowbank on 1st of march, running in the street rwd class. dont expect any better than 12's until i get the diff conversion done and the boost wound up! here's a few newish pics from last year, and some current...
here is the engine bay as it looked at the start of the year: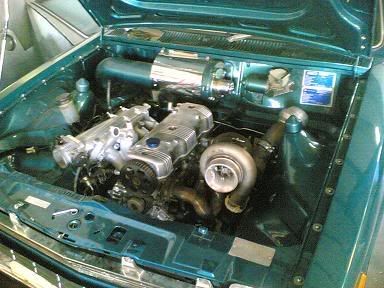 here's the car in the shop: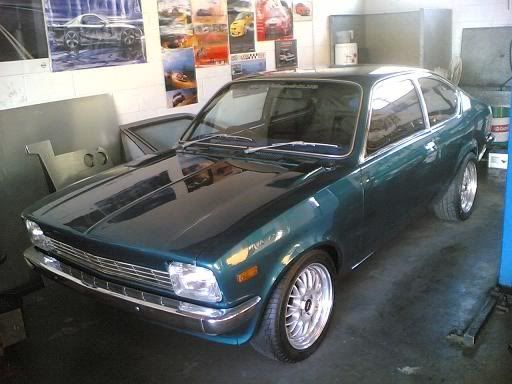 here is the back end of the car showing new TC lights filler panel etc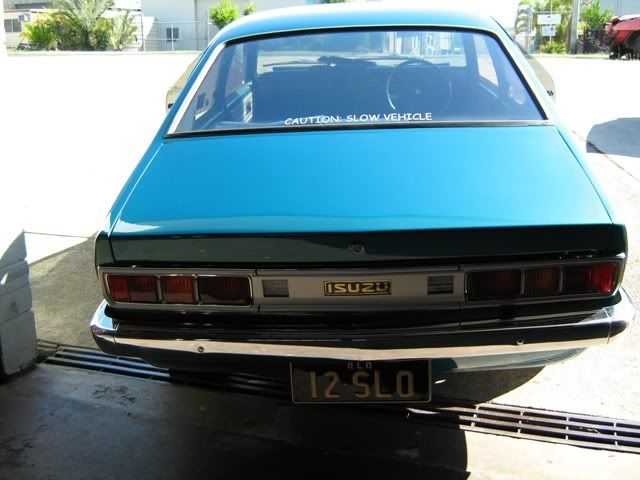 here is the car out in the sun:
here is a recentish pic of the engine bay with dummy motor in:
here is the monster on the stand with the jewelry bolted on
:
another angle. yes everything has been HPC'd:
here's the completed bottom end just before i dropped her in: