So today after work I took the front guards off to see what it was like (rust wise) and to me it don't look all that bad but when i got up under it to have a good look well the floor its just rust and nothing else.
I really got some work cut out for me but I'm keen to take on the challenge head on with a fight!
Passengers Side
Passengers side wheel arch just behind the wheel
Top section where the guard bolts too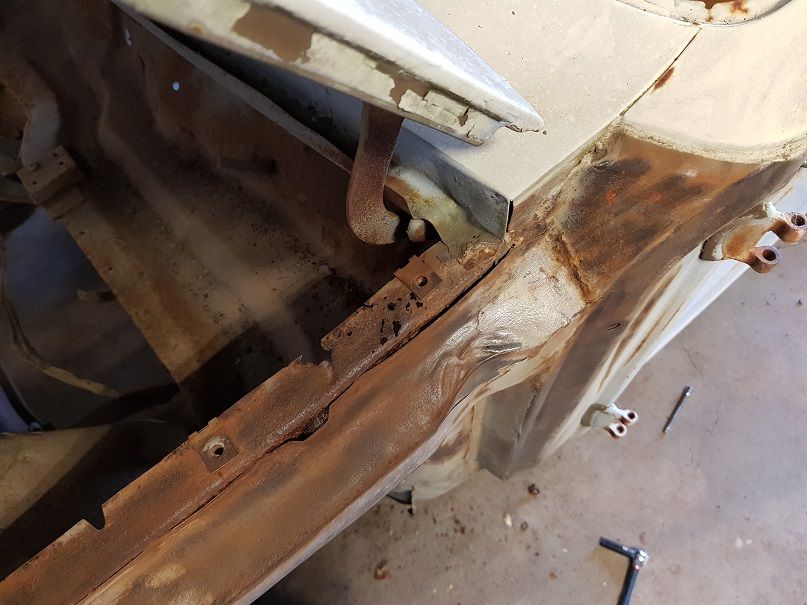 Drivers side is a little more worse for ware but not too bad I guess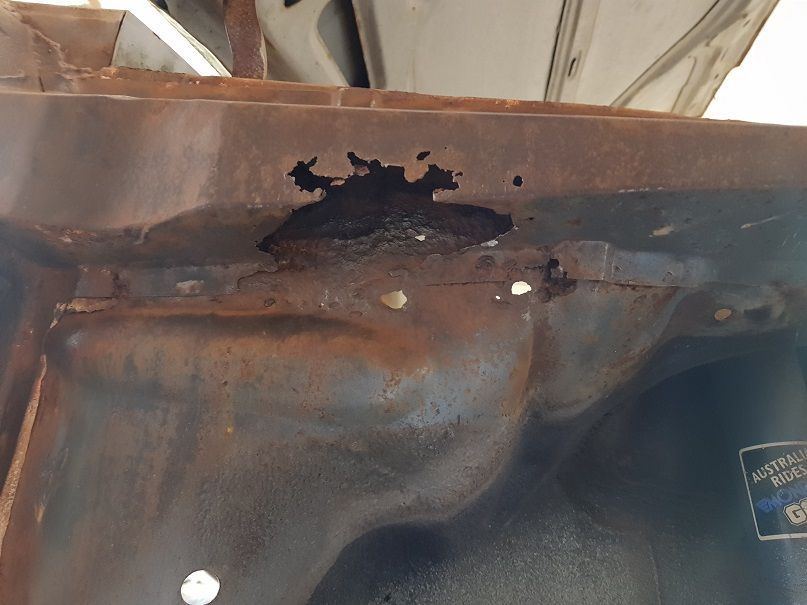 The boot floor
The floor is what my wife describes thing as eye saw hahah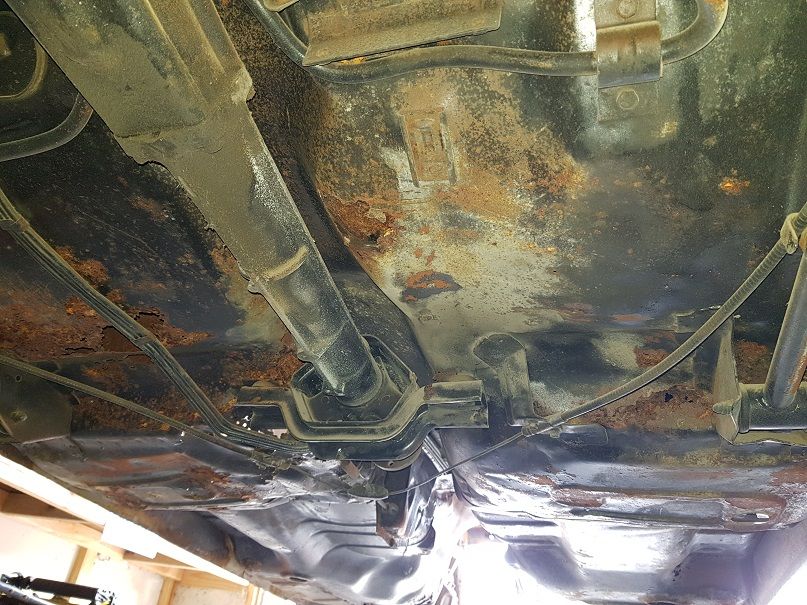 And took some shots of it out side after washing the mold and crap from off it.