Update:
The rodeo has had quite a bit of work done on it lately. My dad has been going nuts grinding this off, welding that, measuring here and there haha.its great!
He did the whole exhaust himself. Just by eye and trial and error and i cant complain! looks amazing!!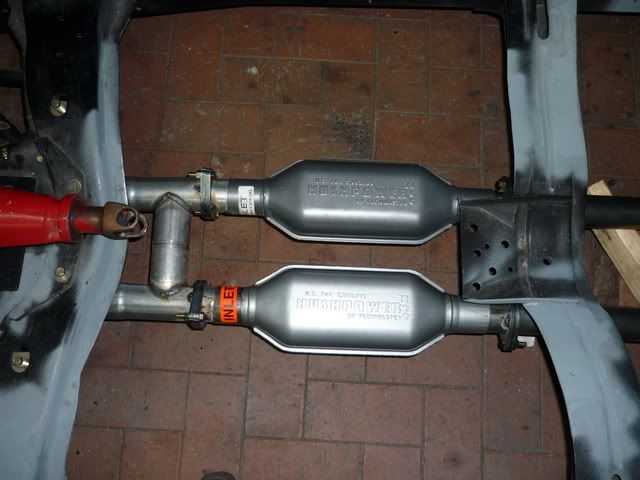 And few other things that have been done:
We had to cut and move in the leaf spring mounts to bring the wheels in closer so the huge tyres arnt so far out. (minimizing the amount of flaring the guards)
We also found 2 MU guards that will be going on.. but now we need a MU bumper coz the standard one dosnt really line up with the guards.
My dad has also cut the bottom rad support and welded in a stronger replacement, so we can fit the aluminium radiator and thermos!
And just yesterday and today i made template for the centre console.. im yet to add some coin trays in the arm rests and the back shape between the seats is going to have provision for a cd deck and a fold down lid with cup holders hehe
While in front of and next to the shifter has to have: Temp gauge, trans temp, oil temp, volts, start key, push start button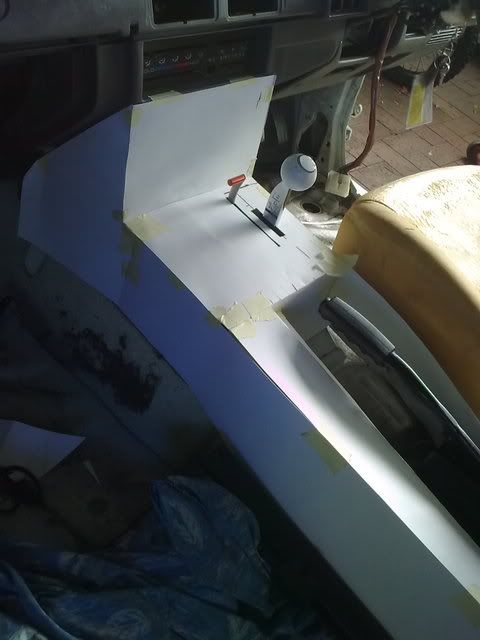 next on the cards, is development into cold airboxes in the engine bay, and covers on the rad support to hide the radiator
here is how she lays atm..
Cheers