So , i ended up changing bonnets , now on the 3rd one. Have since replaced CAS ,TPS, fuel pump, coil packs ,DFI module , head gaskets ,valley gaskets , cleaned sump oil pick up that was clogged with coke ( burnt oil residue ) fitted with lowered front and rear king springs , fitted a 2nd truck battery under the space in the back next to the fuel tank , LED tail light bulbs and frosted white tail lights , power window doors , Usb stereo and 10" fusion sub with 6.5" 3 way fusion door speakers with clarion amp to run the sub , replaced starter motor , also engine cover , front nudge bar and rear sports bar , also ute liner and have a replacement tailgate as i backed into a bollard i couldnt see due to a height V mirror issue. There is possibly a few other things ive forgotten.
And got a tradies canopy for a steal ( 6 hour drive to pick it up though )
currently causing me grief , broke down and had issues getting it on the trailer...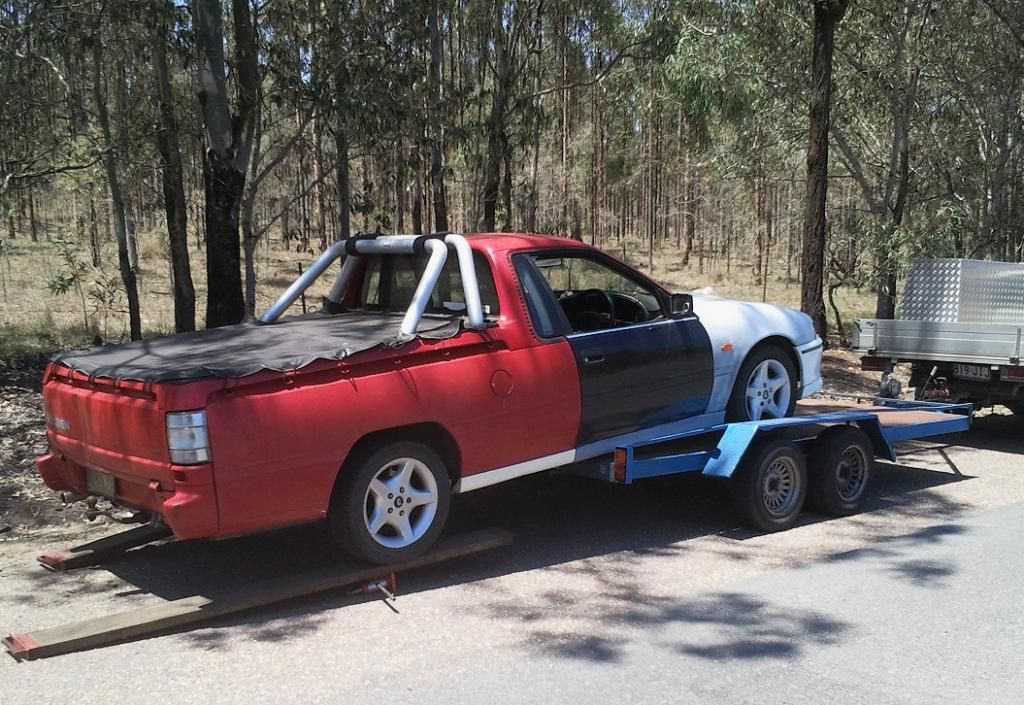 and had to put stocvk springs in on a recent trip down south as it chewed a bump stop out and was hitting diff to body causing engine light to flicker on. Replacement springs ( with back loaded ) looked lowered again!!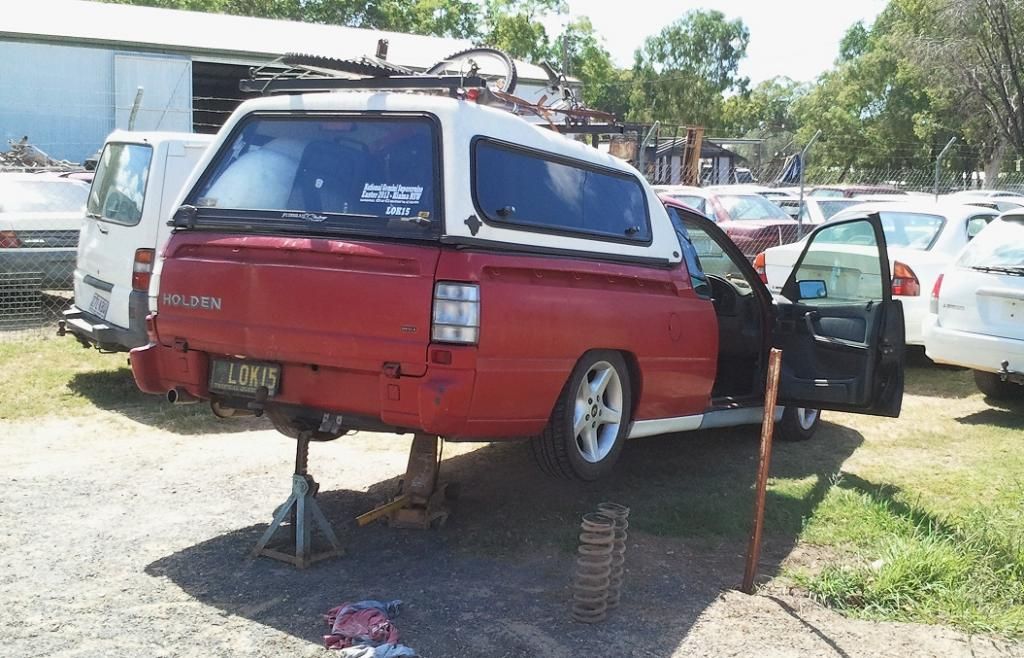 think i bought it in '06 ,so ive had it 7 years... always thought it was 8 years