As Victorian rovers, me and a couple of mate get to build up a car and compete in 4-5 Motorkhana/Khanacross events each year against other Victorian Rover crews.
After writing off our last buggy, a 64 VW Beetle Baja Bug, we decided to go for something a bit more modern, and picked up a red 95 coupe for $500 off eBay.
Completely stock, and a daily driver up until the week before we bought it.
As we picked it up: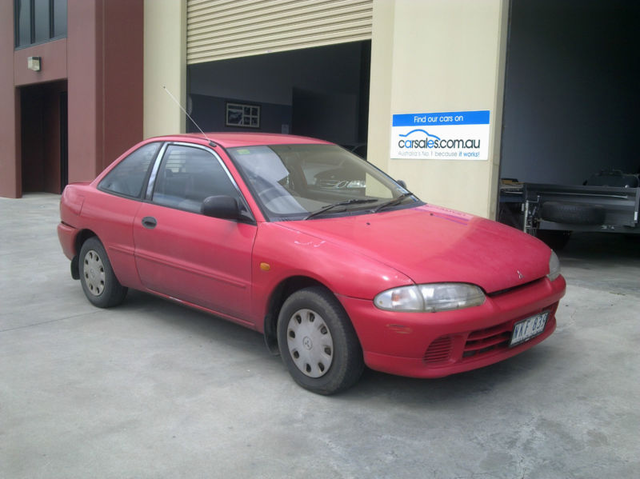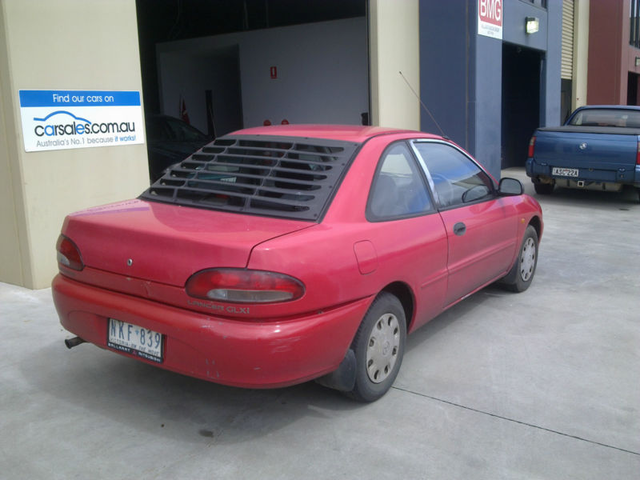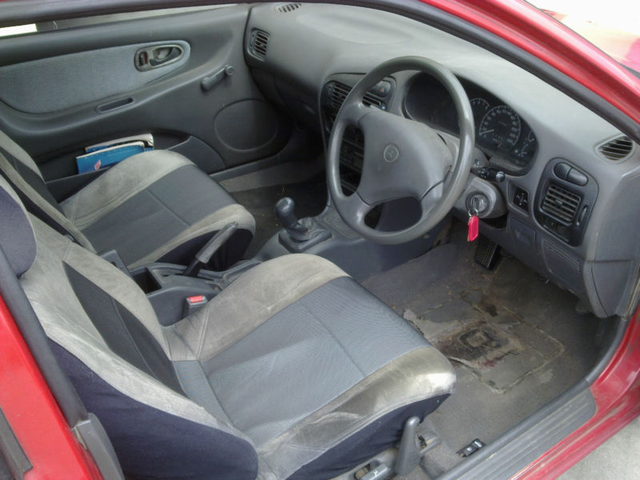 Then drove it the ~100km back to where it will be stored at the shed at our local hall.
Didn't miss a beat driving back. Blew a bit of smoke at first, but nothing a TB clean and a bit of a tune shouldn't fix up.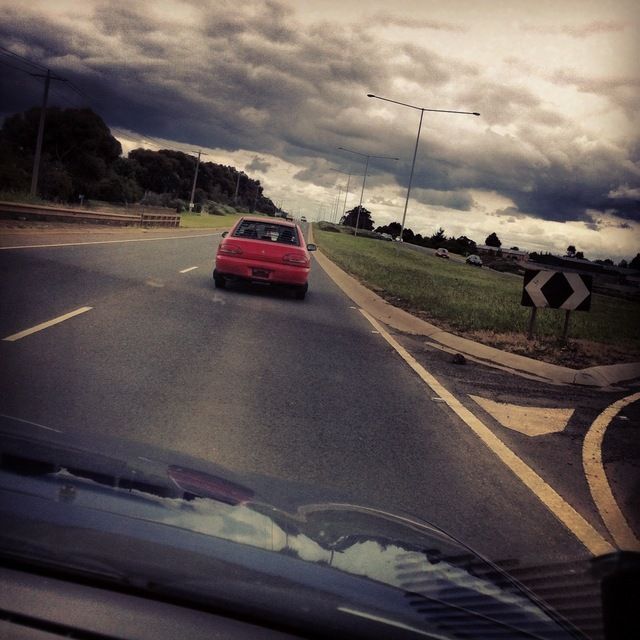 We will stripped it out to put in a cage, and will also be raising and stiffening up the suspension, upgraded brakes, and eventually some performance mods.
Interior stripped, and measured up for materials needed to make a cage.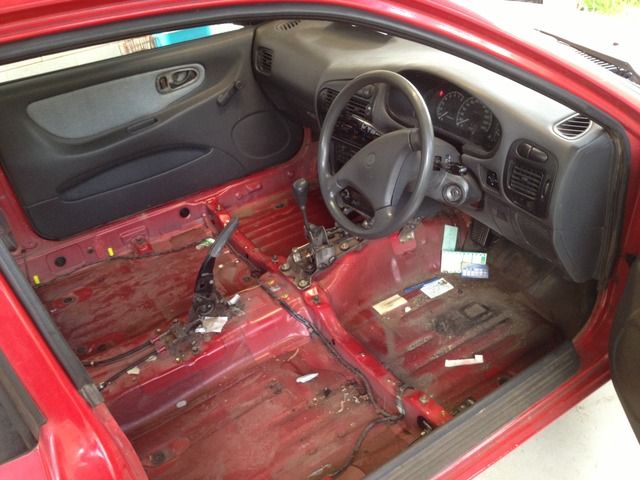 we want to get used to how the car drives before we add more power, as that's what caused the last car to be written off. (Baja with twincam 4g15 engine)
Was quite a long build time for the car, but after a big wait, we've finally completed our first event.
The car itself was only ready to race days before we were due to leave, so it was lucky we got there at all.
Unfortunately we had some rather long delays with the roll cage. The first person we took it to held it for 4 months without doing any work. We tried to get in contact with them for several months to get it back, and after finally rocking up to the owners house, it turned out he had lost his factory due to a financial problem, and our car was still locked in it.
Car was "re-acquired", and taken to a friends house to have the cage welded in by them.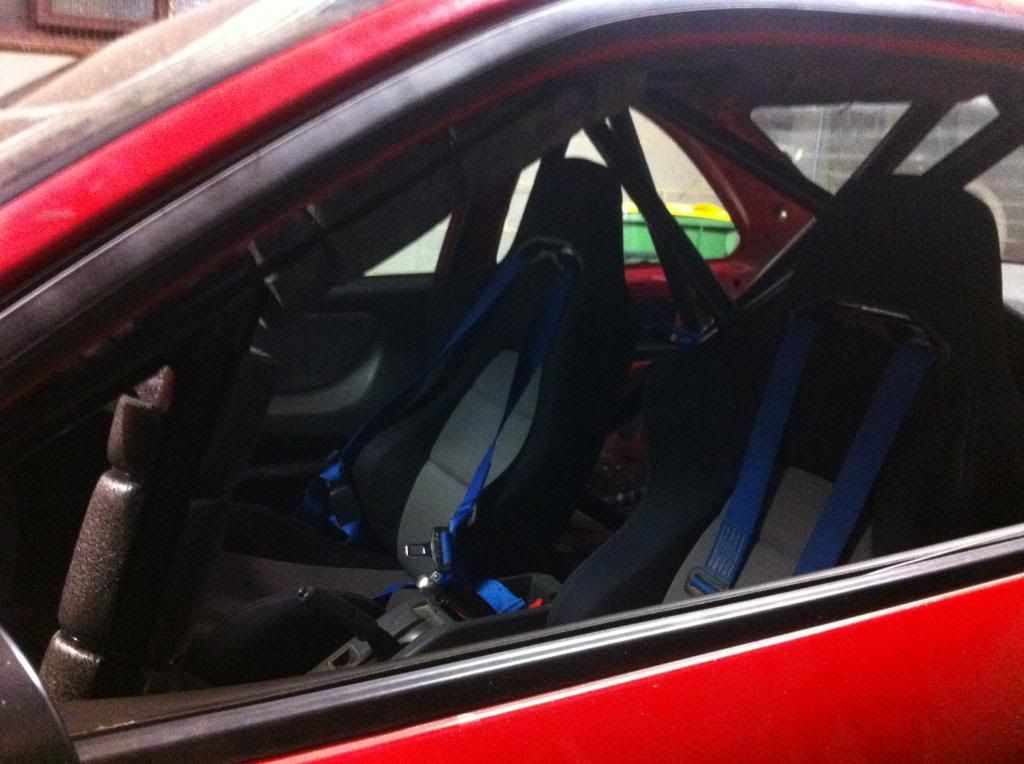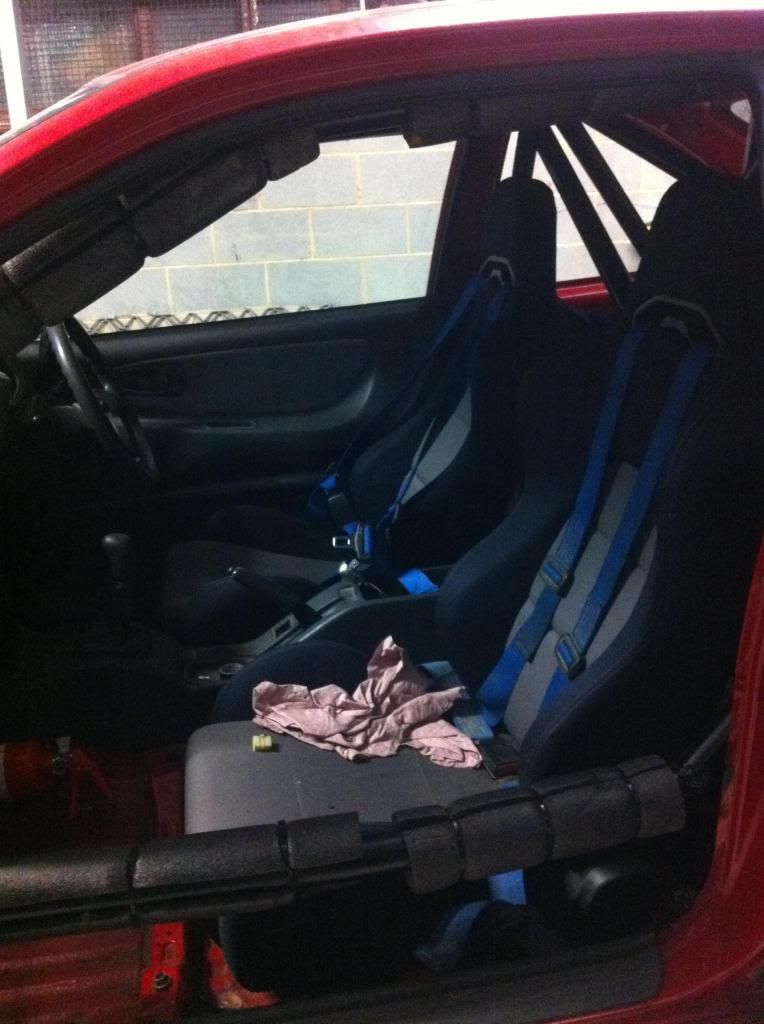 Car eventually made it to the Rover Motor Sport event Mudbash, on the 7th of June. Car was completely stock, apart from the rollcage, seats, harnesses, interior stripped, and some retread rally tyres.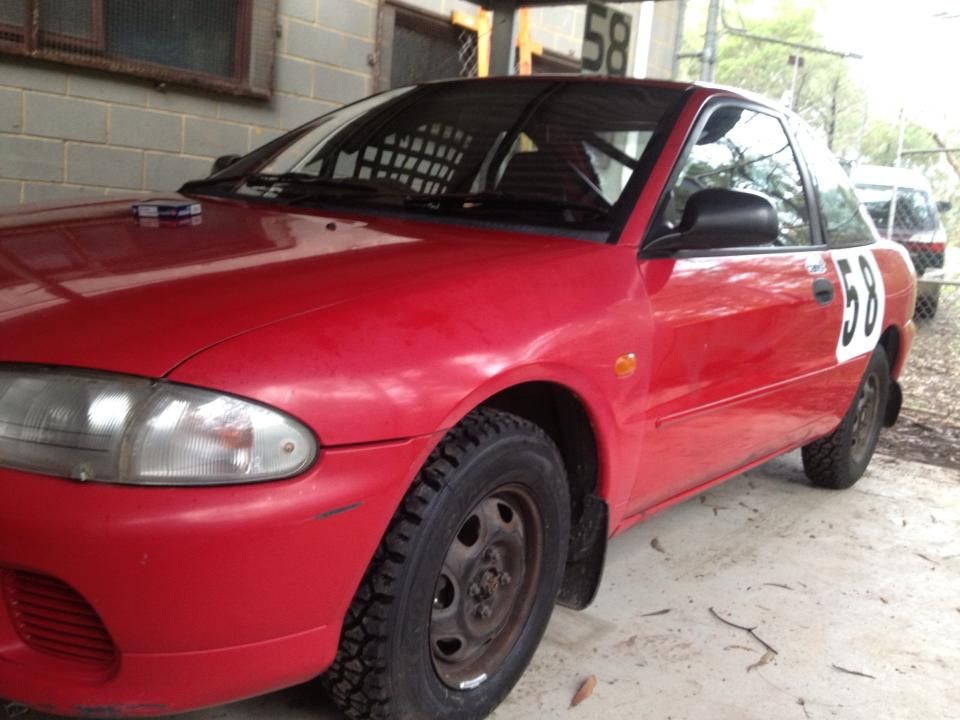 Shaw Thing, as the car was named, competed in 13 events over the two days of racing, ranging from offroad hill climbs, to obstacle courses, as well as Motorkhana, and Khanacross. around 30 vehicles participated in the weekend, with about 450 people camping out for the event.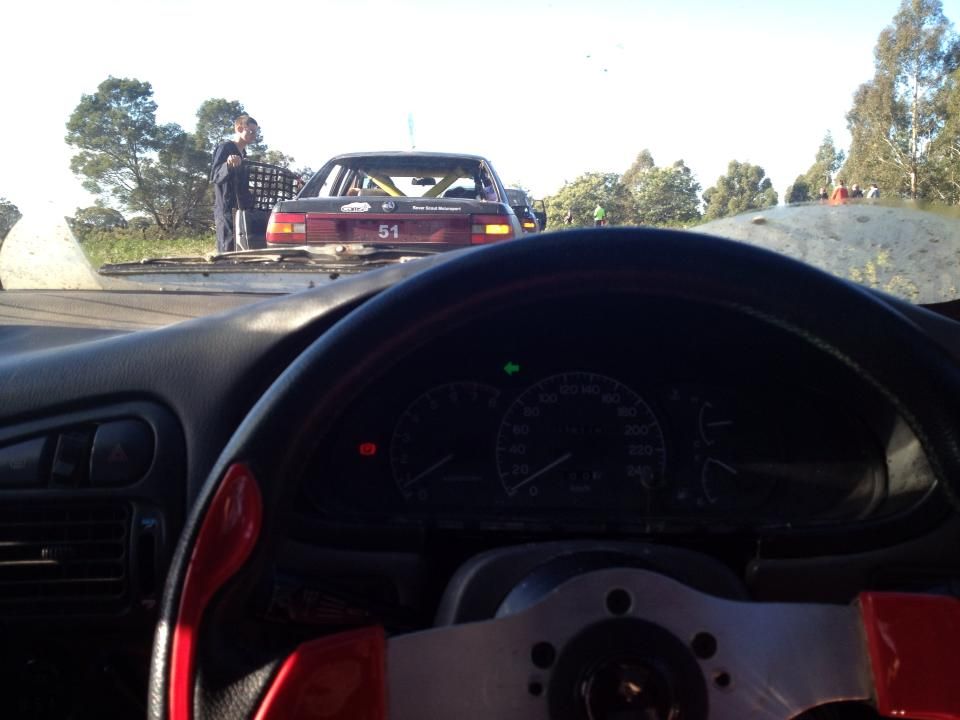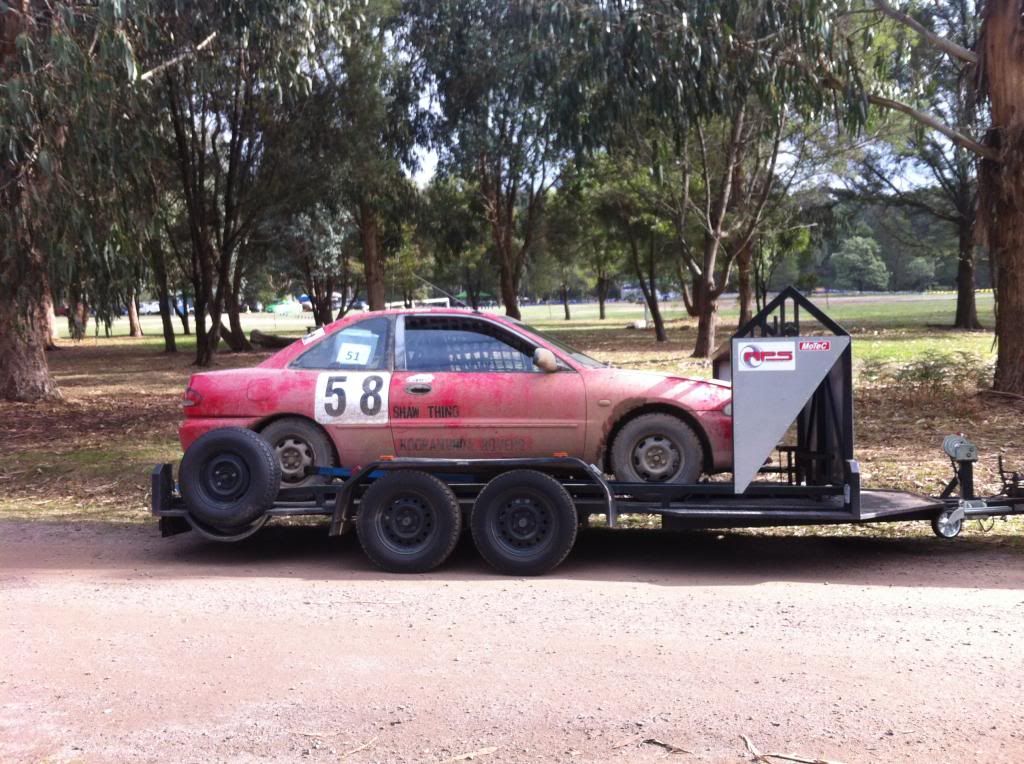 Generally it was a great weekend, we managed to place 5th overall, and picked up a couple of podium positions.
Minimum damage was done to the car. Unfortunately on the obstacle course the front tow point was pushed up into the engine bay, bending the cross member into the radiator and cracking the bottom reservoir. It was patched up on the spot so we could compete in the final race of the weekend, but we are definitely going to have to lift the car for the next event, and repair the damage.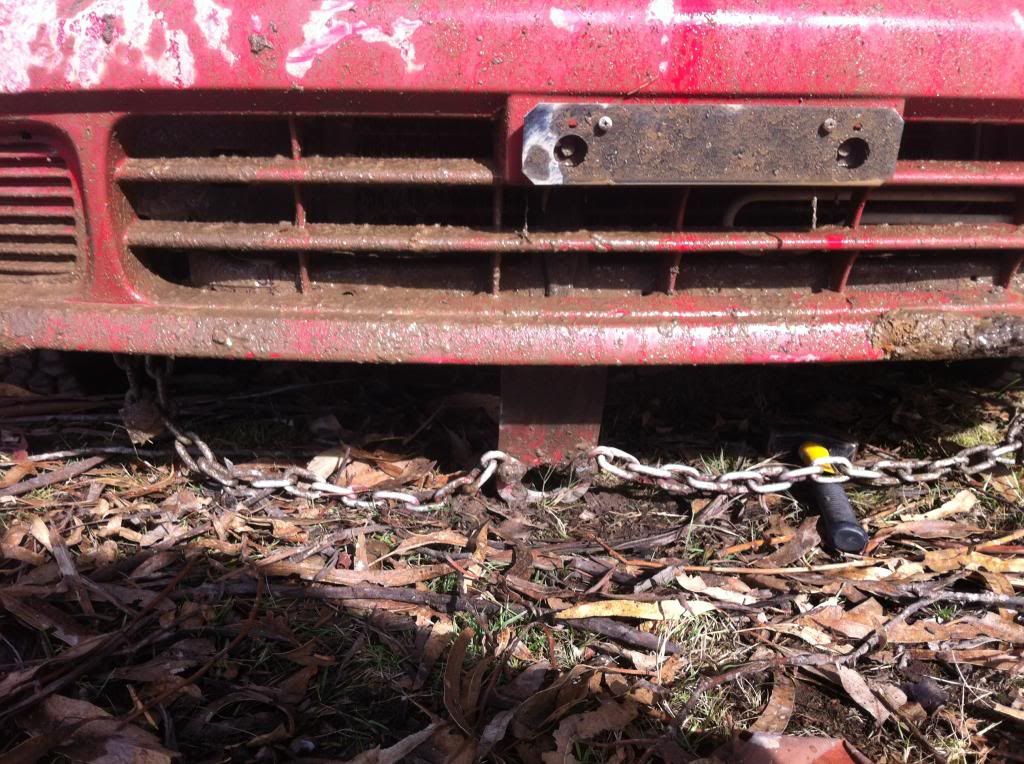 Had a couple of GoPro cameras mounted on the car most of the weekend, so here's a few videos of Shaw Thing doing it's thing.
http://youtu.be/OsuCeMp1AhU
http://youtu.be/aGfpPYmzmG0
And a team photo to finish up the weekend!