I dont have many and they are all crap since they were on a phone but meh.
Eli (archangel), Neil, Cameron (Cazz) and Ethan (Hackisack69 or something) all stopped in at my place on Thursday night on the way to the Nationals. We left late Thursday as they felt they need to do a lot of sleeping.
I didnt take anymore more until the hillclimb on Saturday for some reason. Heres Danman aka Jesus parked in the way. The start is on the right, you run up and back down, finish left, do the loop and have a second crack. Awesome fun.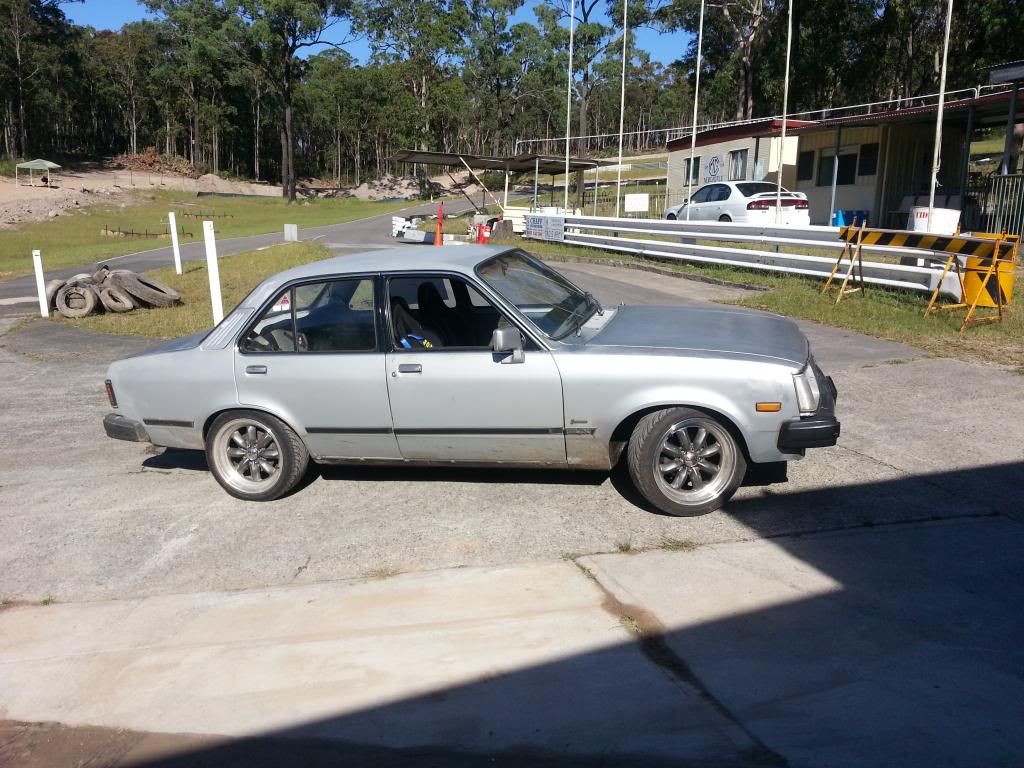 Elis Pizza being scrutineered.
Even Econovans have to be scrutineered. Heavily, due to a large chance of tipping over.
Sunday cruise meeting point.
Regrouping on the way. #footerisafaggot. Damn VL owners.
Photo op on the way.
Monday rolled around so Glen and myself said our teary farewells and headed home. We went via the ferry at Berowra to make up for kilometres of boring ashphalt highway, concrete barriers and steel plants. Heres Glen on a boat, motherfucker.
All in all was a absolutely wicked half week away. Even the hitchhiker I brought loved it all. Could only be improved by less rain, a bigger tent and staying longer.
Large amount of cheers c*#nts to Jonno for organising the meet, Bill for organising the hillclimb, Justin for putting the route together, Andrew for the supplying the good stuff and Two Shored Holiday Park for actually accomodating us and not doing the whole too hard basket.
See everyone next year!