Sold my ute and bought this. '97 Toyota Celsior brought over as a personal import from Japan in '98, dubbed the Mugabe Wagon by the blokes at work. They reckon it needs dark tint and Zimbabwe flags on the corners
Anyway, being an import means all the fancy touch screen menus etc are in chink and radio and TV don't get reception. Luckily being asian I can read it all. Amazingly the multitudes of fancy electrical gizmos still work. It is by far the smoothest and quietest car I have ever driven, including a heap of brand new stuff, thanks to 11ty kilos of sound deadening and 5 mufflers. Runs the 1UZ V8 which moves it along quite nicely for a big boat.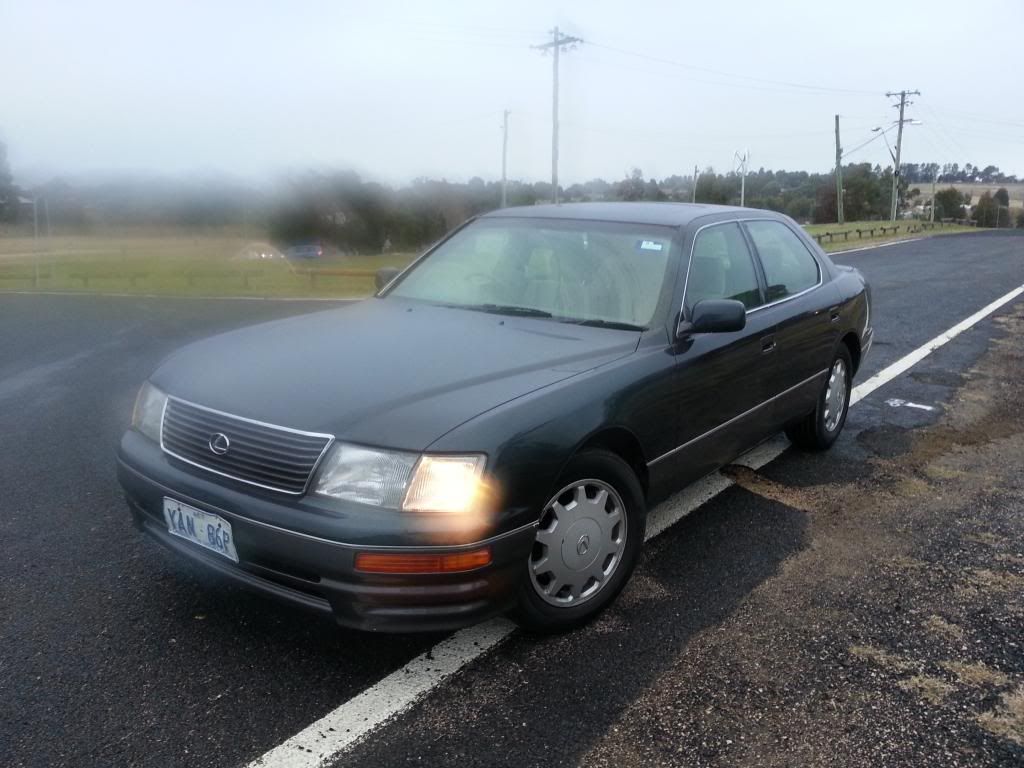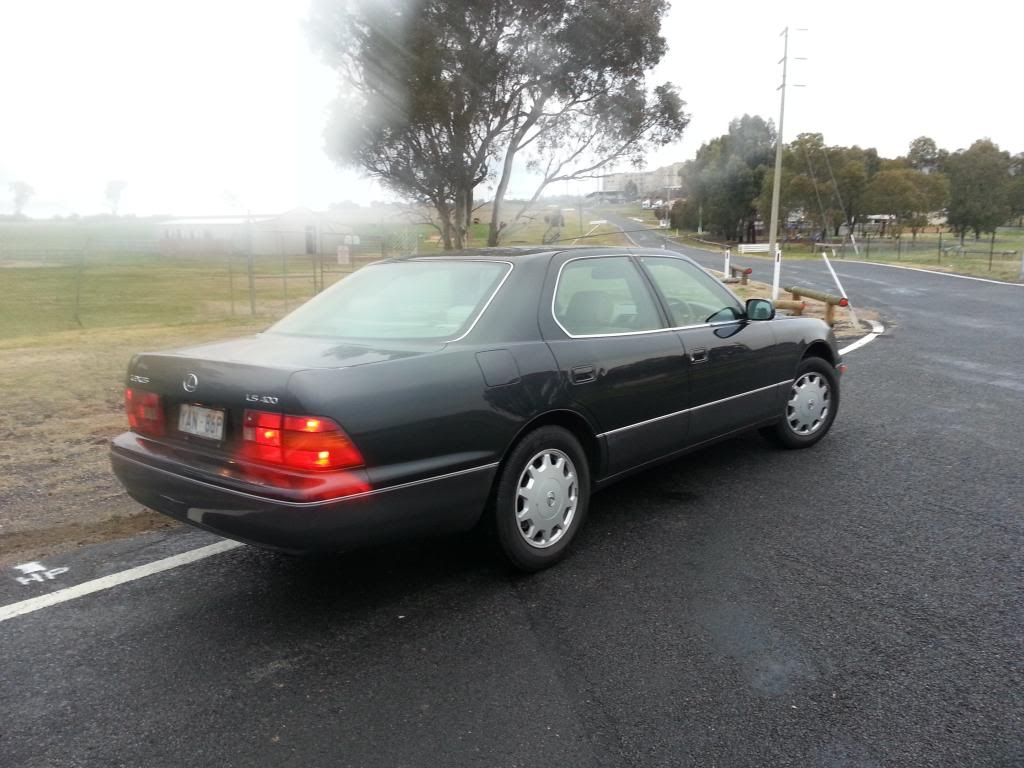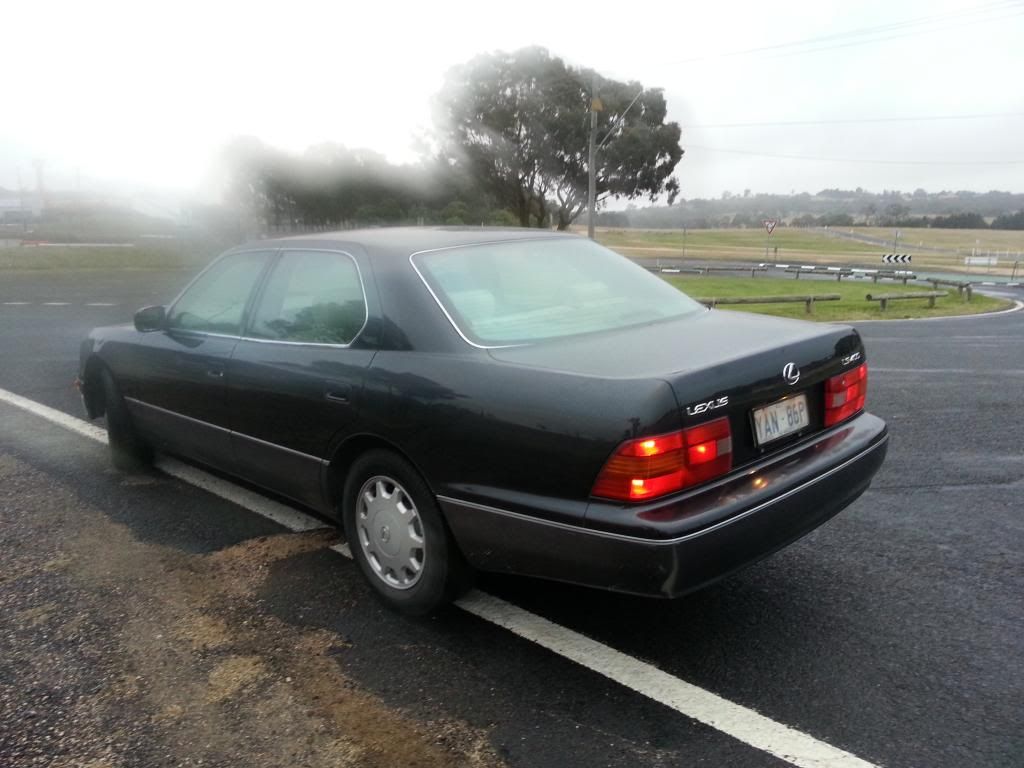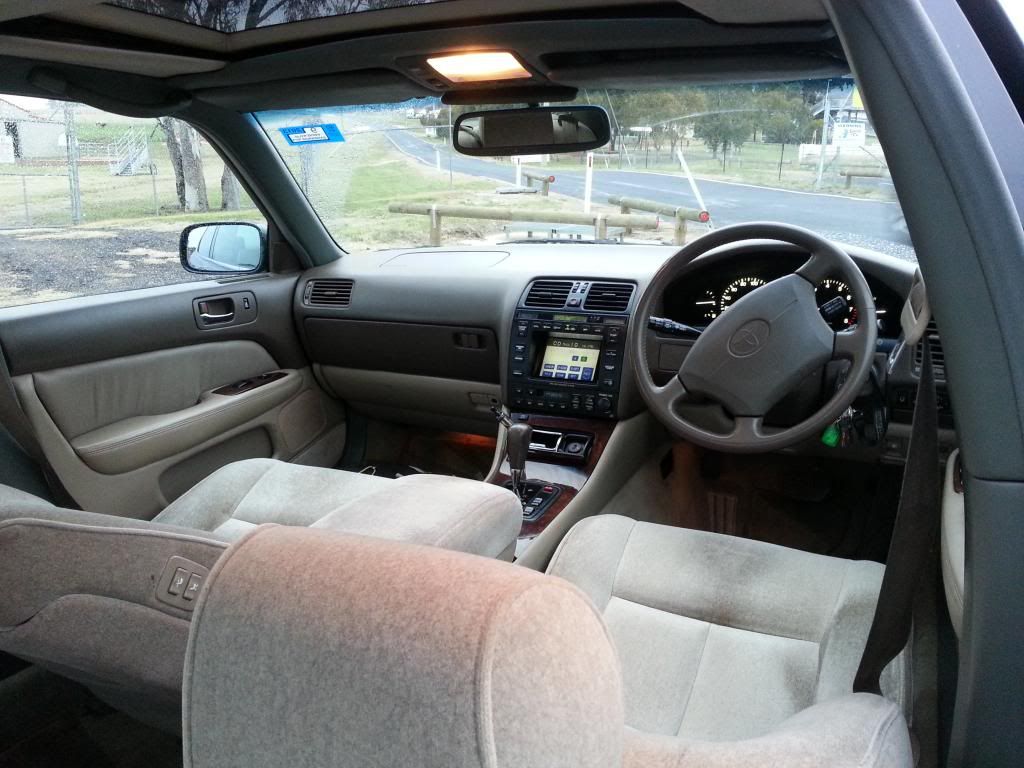 About the only thing I found issues wise when doing mass googling was the P/S pump leaks, onto the alternator ruining it as well, and bottom ball joints f*#cking out. They weren't lying about that as it currently looks like this.
From a quick call around just then it seems they're hard to get replacements and they can only get the left
Pain in the arse but doesn't seem to have damaged anything else except the guard.
No plans for it except drive it. I think its too nice to drive/comfortable to mess with, which I've never said before
Though I notice Bullet do a blower kit for them...