Well, it's been awhile, again. There's been plenty happening with the coupe.
I've finished all the welding, bogging, sanding. Thank f*#k.
I've spent the last two weeks painting the underbody, diff and front end assembly. I just need to get new bushes in the front end, reassemble the front end and order front and rear Whiteline swaybars and the whole undercarriage will be 100% complete.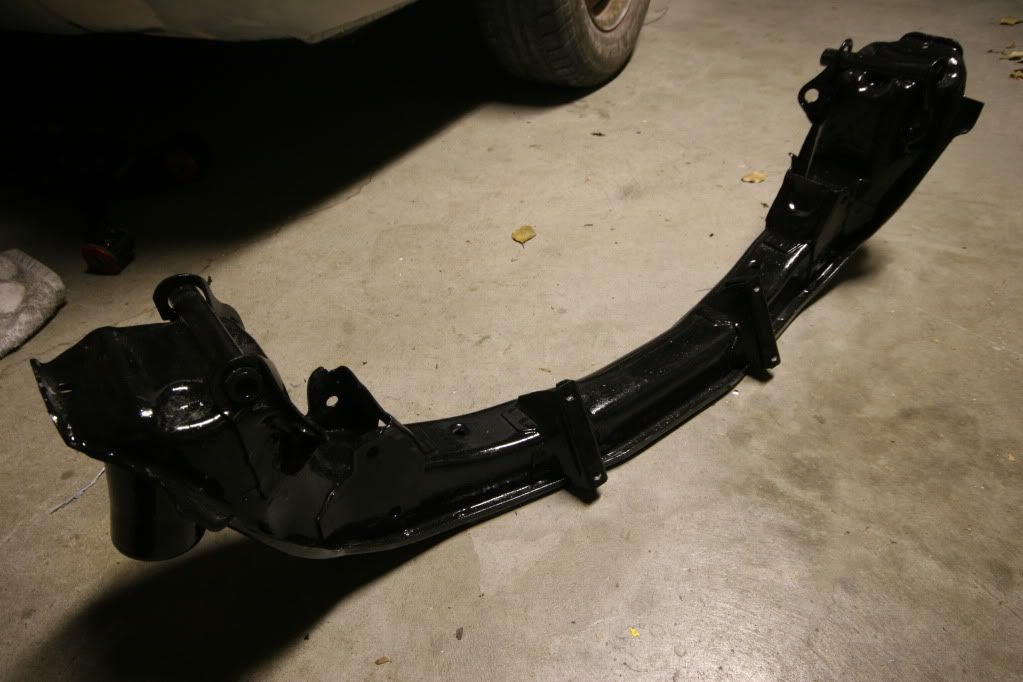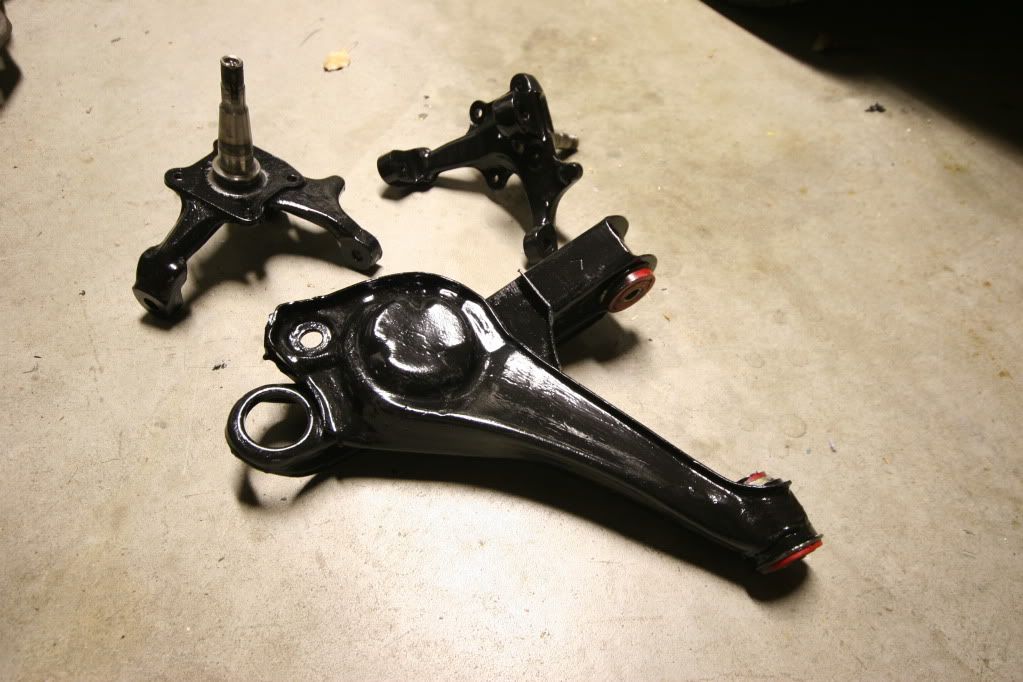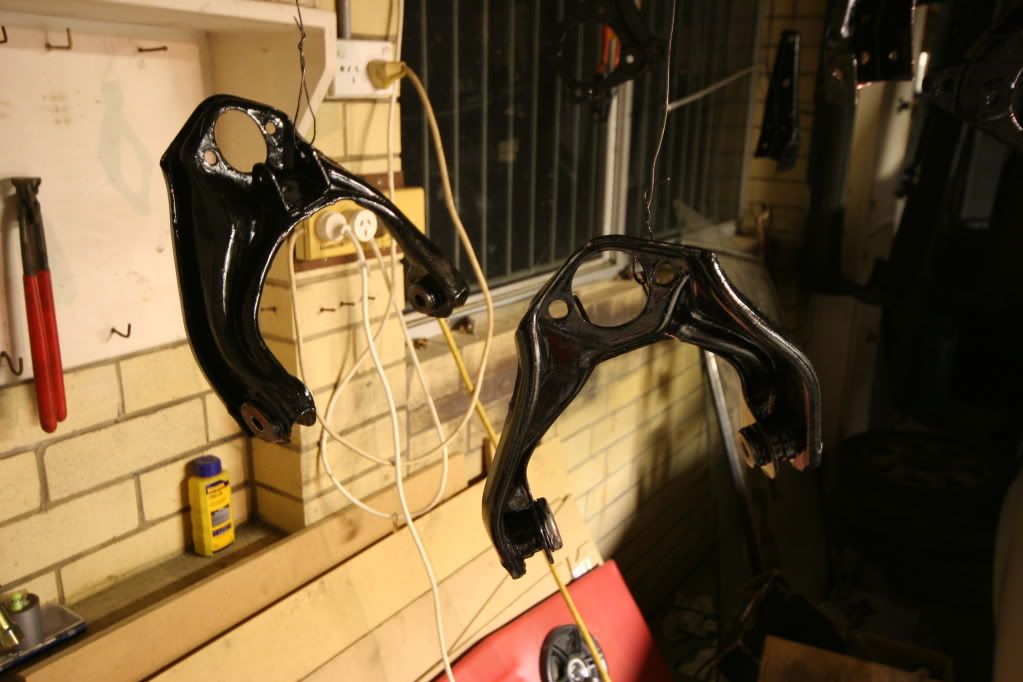 The torque tube's been put together with one of Buggzy's first strengthened tubes and Trent's H/D t/tube rubber.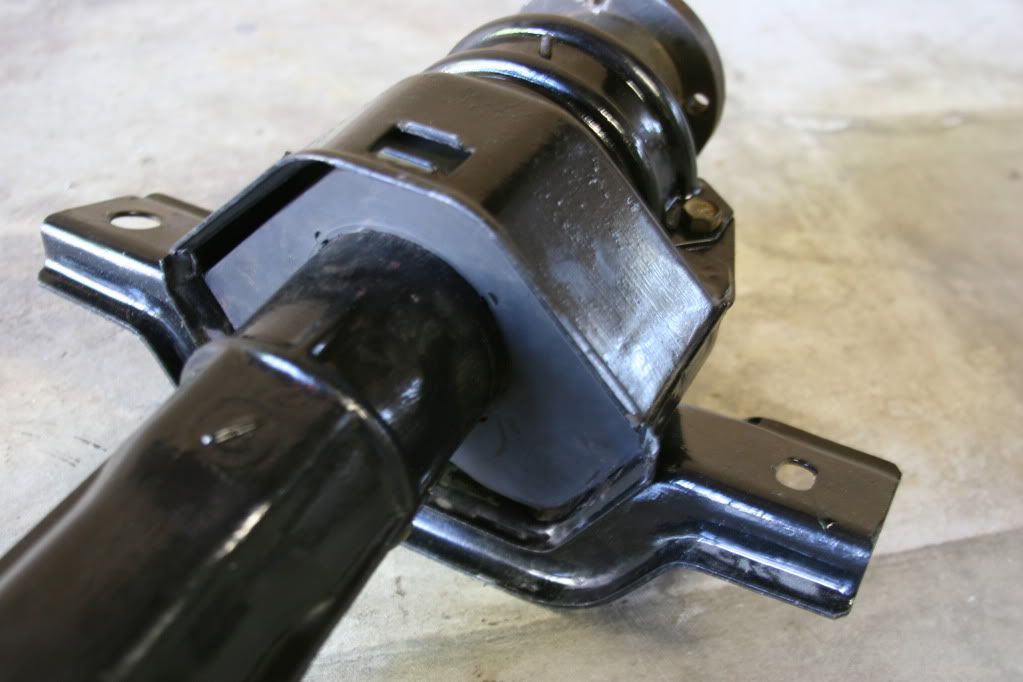 Since July onwards, I've been buying heaps of parts:
PWR RX5 radiator, 3000CFM SPAL fan and rad cap
PWR oil cooler
Brand new 48 IDA weber from Racing Beat USA(ordered through SelectMaz).
The weber has been taken out to a 51, emulsion tubes changed, modify trumpets and idle stop, throttle wheel and accelerator bracket installed.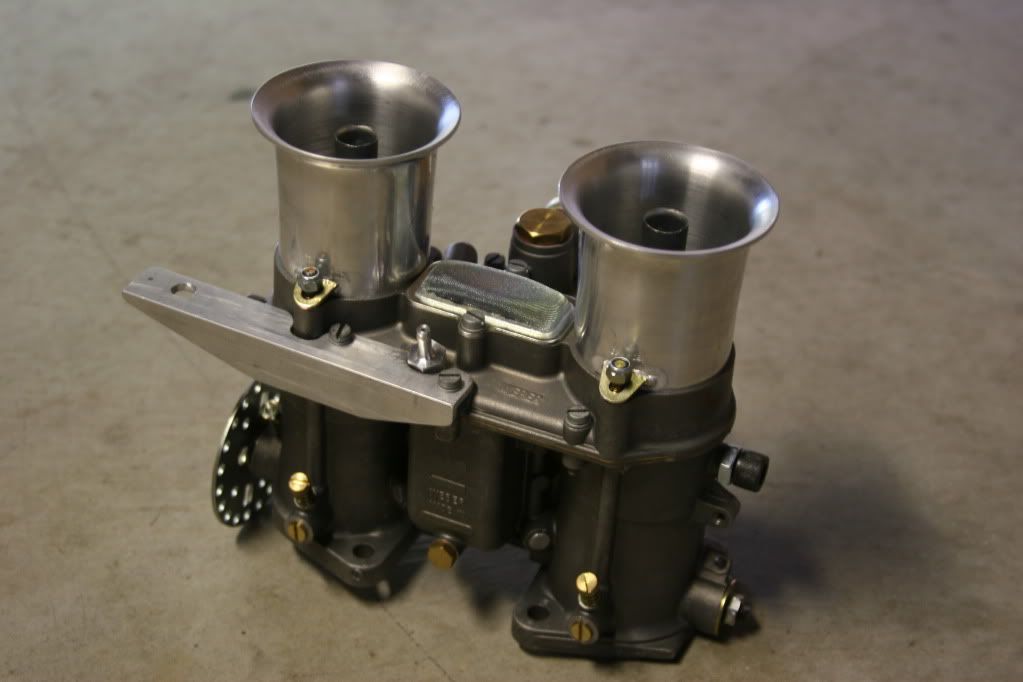 Hopper Stopper's front brake setup with cross-drilled/slotted rotors.
XA/XB 1" master cyylinder.
Also purchased braided lines for front and rear(VN/VP discs).
Carter Gold fuel pump
Last Sunday I got possession of my new rims. With the help of Clint. Thanks alot mate, much appreciated for your help.
These FR17's Simmons were purchased from Nick(GeminiCoupe). Thanks mate, very happy with them.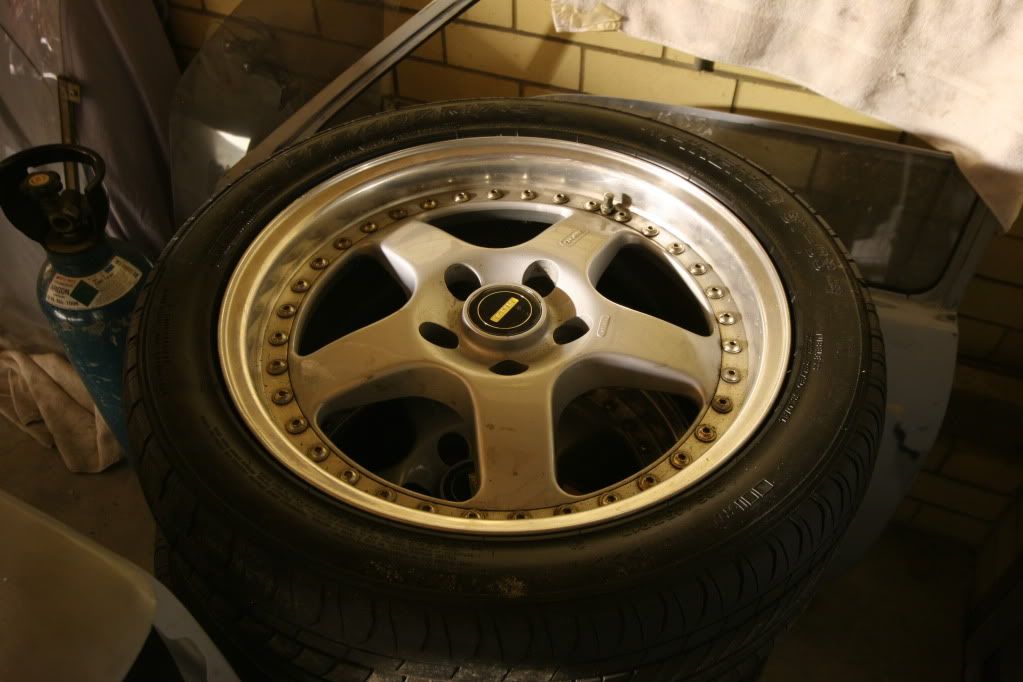 I plan to get the FR's rebuilt with 7" outers(not 8"), suitable offset for a gemini and the centres powder coated in gold with the outers polished.
Will look something like this, with less dish of course:
The car is going to the panel shop this coming Tuesday to get painted. My next post will be photos of the end product. Stay tuned....