Well I've been meaning to start this write up for awhile now, but there really hasn't been much point, as I've only started work on my new coupe about one month ago.
I bought this 05/75 TX coupe as a shell back in April for an absolute steal of $400. It had received a lot of attention to the bodywork before my purchase.
The rear beaver panel had been welded smooth with the body.
The fuel flap and passenger's side flap had been deleted.
The front quarter panels had been welded on the body at the bottom of the a-pillar, the bottom of the sill and front apron.
The shock towers had been seam welded.
The whole car had been sprayed in primer with the boot, engine bay and wheel arches receiving a coat a maroon paint (not to my liking).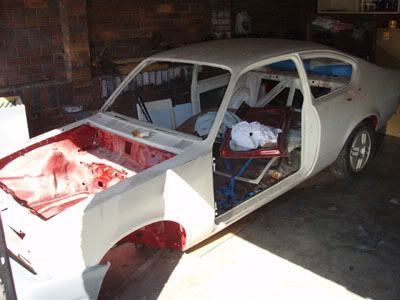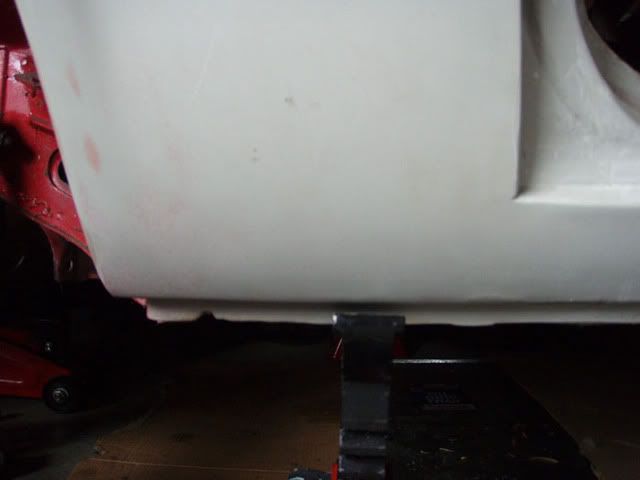 Plans for the coupe are as follows:
Shave everything (else). Door handles, all locks, air vents below front windscreen, water sill on each side of the roof, every hole not needed in the engine bay, airbox holes.
TE front conversion with the quarter panels welded back onto car.
Most definitely going to be rotary powered. Either a race prepped 13B Peripheral Port or big horse-powered 12A Turbo. I'm leaning towards the 13B at this stage.
Hopper's front brake conversion. Disc brake rear conversion.
28 spline axles(maybe billet) with full-spool in standard gem diff. Strengthened torque tube and rubber.
Detailed under carriage.
Completely decked cabin. Big stereo, custom dash, seats, carpet, headlining etc-all theme coloured.
Boxed-carpeted boot.
Street registered.
Can't think of anything else at this stage.