Modification of gearbox housing has so far been easier than expected. The adapter plate requires a little bit of donor metal welded in to suit bolt up to Gemini lower engine braces (that fit the W motor) and an extension to cover the gemini starter housing.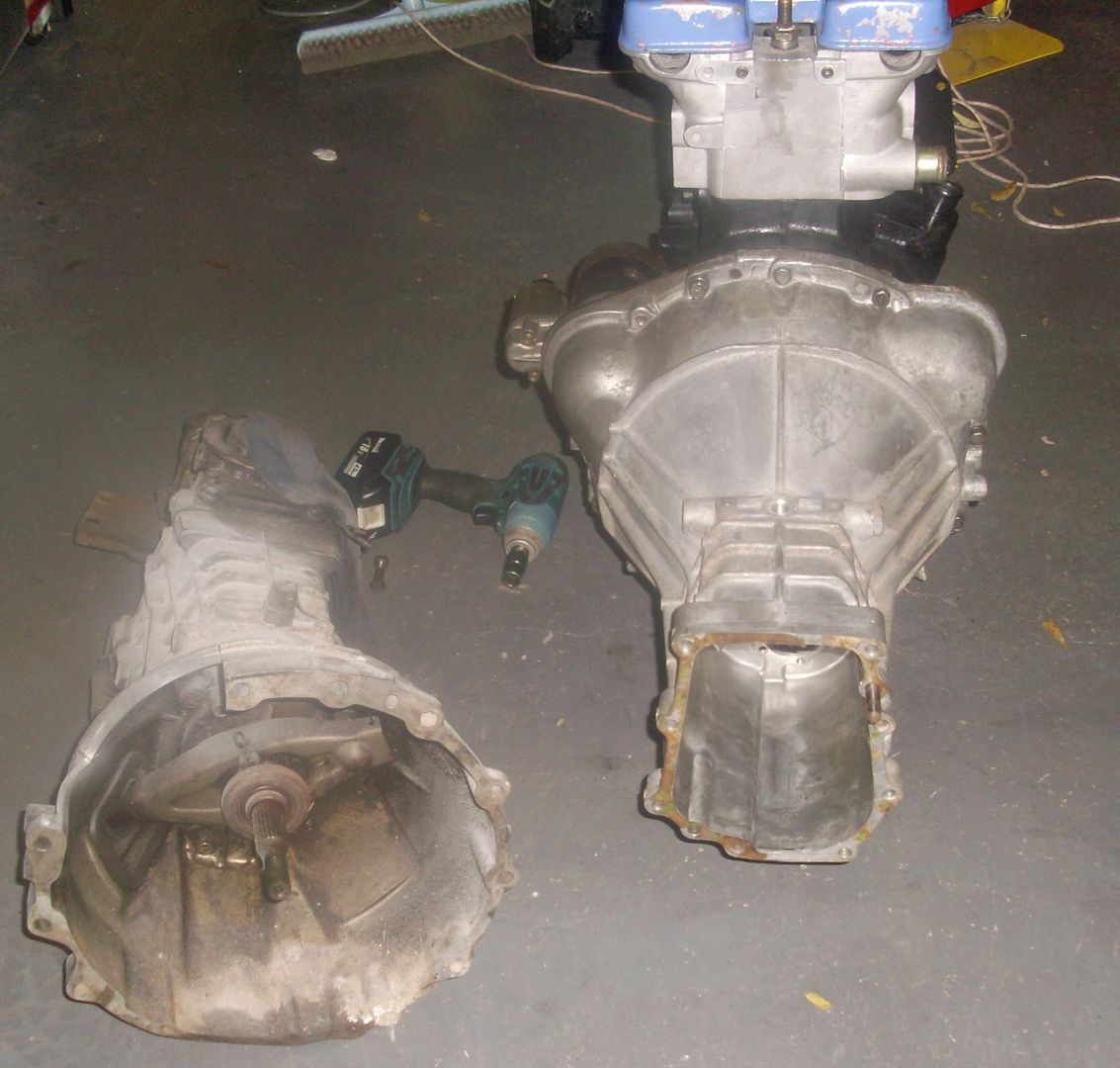 My original idea was to cut and move the starter housing but it is much simpler to add an extra housing from a spare ubiquitous 4 speed gearbox. This plan also retains the ability to use the gearbox on Z motors in the future.
Well aware that alignment of the new housing is critical or the starter will jam up. The W adaptor plate only has three exact hole matches to the Gemini box – the 10mm dowel, the top centre bolt and the lowest bolt hole on the exhaust side. Others are close but need to be widened. To add the extra metal for the brace connections I bolted the adaptor plate the donor pieces to the housing to weld them – using the housing as a heat sink so there was no distortion or the plate.
The starter motor rim is a close fit into the adaptor plate so can't really wrong using the starter to precisely locate the new housing. There is a bit too much play to just use the adaptor plate holes.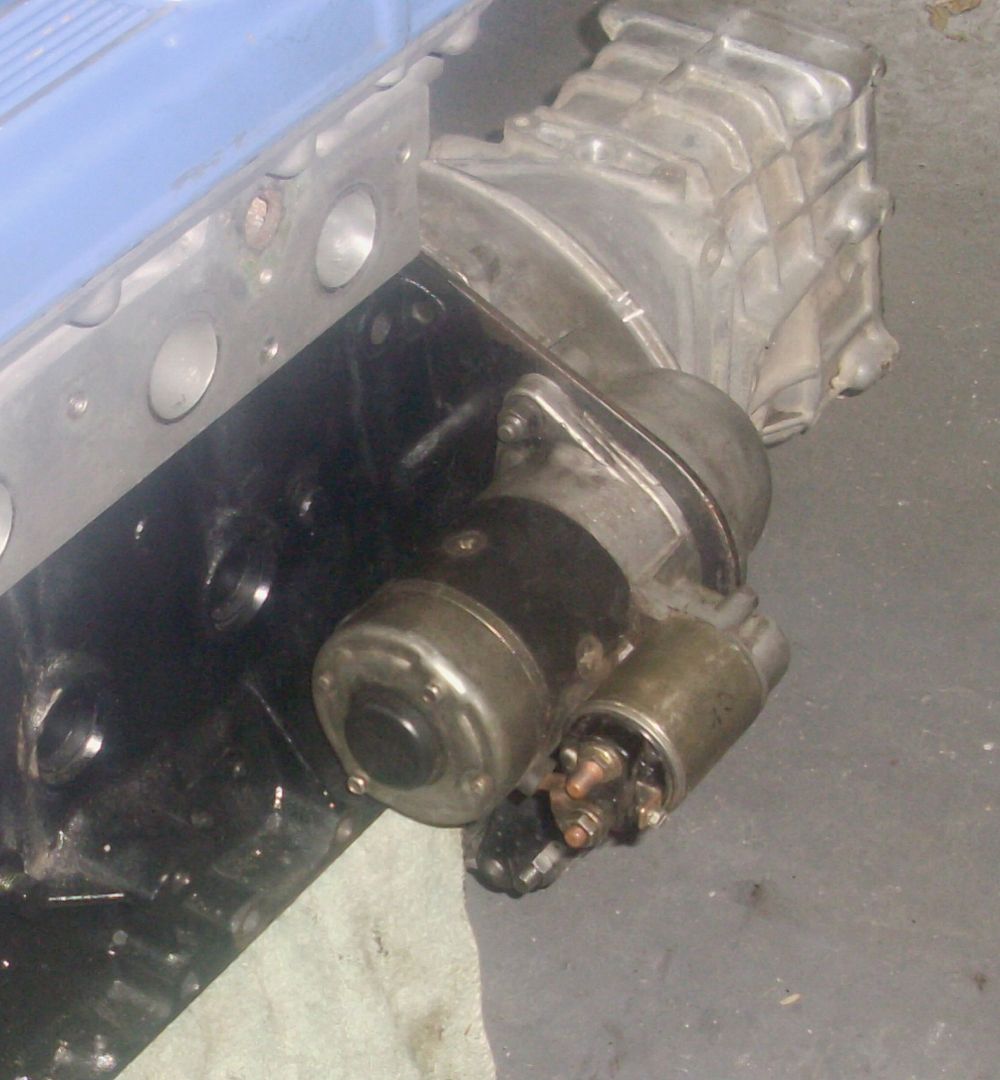 Next step is to get the new housing welded in.
I am a bit concerned about the solenoid from the standard gemini starter sticking out. That could make the exhaust solution trickier.
On the engine side, I have procured a G180W bare block and main caps that is currently in the shop being bored to suit the standard G200W pistons which will be reusable once the rods are resized. Got some feed back on the crank. The reason it needed 1 mm taken off to clean it up it was that it had spun a bearing.
Still trying to ID the dissy to get a cap and rotor button. It is fitted with an after-market Crane Cam optical sensor.