Rather that start a new post this info probably sits well with bob's original work.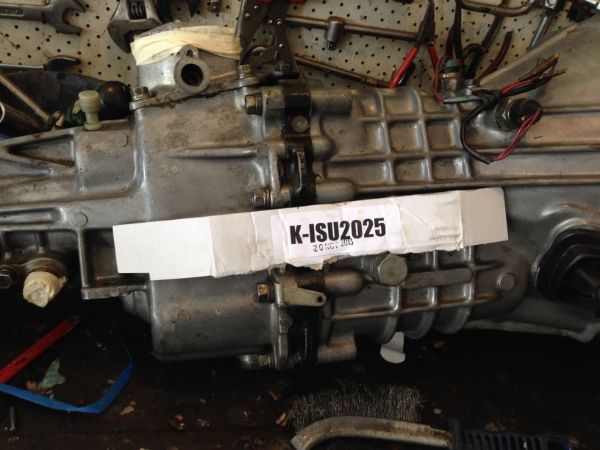 When you go to buy a rebuild kit for a 5 speed (or 4 speed but why would you spend the money?) you are confronted with a choice of three kit options. All suppliers seem to use similar of the same kit ID codes.
K-ISU2025 - this is a kit for a 5 speed with a 4 bolt retainer on the input shaft (the bit that the clutch thrust bearing also slided along at the front of the gearbox). I am speculating thta this is becasue the layshaft front bearing is a needle bearing in these early boxes - happy for someone to confirm. I have never seen one of these gearboxes.
K-!SU2024 - this kit is for a 5 speed with a 6 bolt retainer that runs a fairly common 5205N bearing mid layshaft
K-ISU2025 - this kit is for a 5 speed with a 6 bolt retainer that runs a more specalised BD25-9 bearing mid layshaft. This is the only difference from a K-ISU2024
The photo shows the BD25-9 fitted to a lay shaft and a 5205N (unmounted) beside it. The BD25-9 is a wider bearing and has more load capacity. To fit the extra width the reverse gear in a gearbox fitted with a BD25-9 is narrower. There is no difference in the layshaft itself.
To date all the gearboxes I have works on with a fine spline output shaft have had the BD25-9 fitted and the one course spline output shaft gearbox I have rebuilt had the 5205N fitted.
You can still fit a BD25-9 to replace the smaller 5205N and simply swap the reverse gear for a narrower one as they are a common sized gear. I have yet to remove a BD25-9 that is badly worn even when the rest of the bearings in the box are cactus.